Canadian Hospice Palliative Care Association
INTRODUCTION
Taking time to listen to dreams can be a useful and therapeutic tool in caring for a dying person. The dream belongs to the dreamer; therefore it is crucial to treat it with respect and discretion. Key to this process is asking the 'right' questions, keeping them simple and not getting caught up in the interpretation of dreams. Sometimes the metaphor in the dream can lead to a deeper understanding of the dreamer and can help to identify where the dreamer is in his "here and now". The dream can be an important source of information of the dreamer's feelings. It is the emotion that is felt by the dreamer (after reflecting on the dream) that can be viewed as a direct link with his current life situation. Therefore listening to the dreamer's dream, without passing judgement, is a simple tool a caregiver can use to provide support and to maintain or open the lines of honest communication.
By courtesy of Monique Sequin
CHPCA Conference – Ottawa 2015 – Monique Seguin Poster
_______________________________________________________________________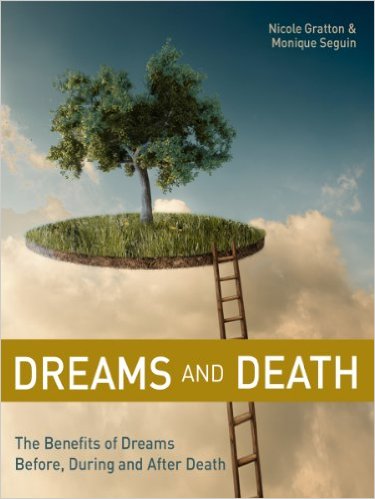 The benefits of dreams before, during and after death is a tool for the person who wishes to benefit from the energy dreams carry in the moments preceding or following a death. Listening to and sharing dreams is a way for us to be there for a loved one, as well as for ourselves. After death, dreams of contact offer the happiness of reunions and sometimes hold privileged information.