Dreamwork

(from a jungian perspective and somatic approach)
Meeting with oneSelf
Dreams are impartial, spontaneous products of the unconscious psyche, outside the control of the will.
They are pure nature; they show us the unvarnished, natural truth, and are therefore fitted, as nothing else is, to give us back an attitude that accords with our basic human nature when our consciousness has strayed too far from its foundations and run into an impasse.
— CG Jung, The Meaning of Psychology for Modern Man, in CW 10: 'Civilization in Transition', p. 317
---
Dreamwork (*) or Dream Tending, in a nutshell, is about taking care of oneSelf. It is an invitation to listen to the soul and to welcome all the facets of who we really are. With care and kindness, we tend what someday will bloom and bear fruit.
This work is not based on analysis or on interpretation that would rely on ready-made meanings: dreams are unique and specific to each person. The dream belongs to the dreamer, and from these stories which we think we cannot make heads or tails of, another way of looking at yourself emerges.
In a peaceful space, we connect with Nature, yours, without dwelling unnecessarily on what is not going well, rather following the rhythm of the dreams, attentive to the sprouts in the making, to the young shoots, to the promises that they conceal. Through sessions and dreams, we enter what I like to call the garden of the soul in which we have so little opportunity to wander, as past and present lifestyles have for so long condemned access to it.
At the pace of the dreamer, we delve more and more deeply into the inner world and, with the greatest respect, we go to meet the little bits of the soul, wounded, repressed, neglected or banned, asking to be seen, heard, soothed and welcomed. Since the vulnerability or trauma is theirs, it is they who decide the rhythm and the limits, it is they who determine the degree of resonance they need.
___________________________
(*) Although it greatly favors inner balance, dreamwork is not intended to replace psychotherapeutic or psychoanalytical work.
It is about personal growth, well-being.
— People who are suffering from specific pathologies are invited to consult a mental health professional.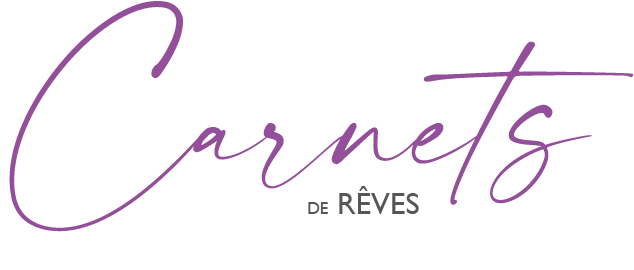 Dreams, a true way of love, are also a spiritual path.
Life has always seemed to me like a plant that lives on its rhizome. Its true life is invisible, hidden in the rhizome. The part that appears above ground lasts only a single summer. Then it withers away — an ephemeral apparition…
I have never lost a sense of something that lives and endures underneath the eternal flux. What we see is the blossom, which passes.
— C.G. Jung
---
Sessions are usually conducted weekly and on relatively long-term basis, but I'm happy to entertain holding sessions twice a month, or whatever suits best the dreamer.
They are individual and one hour in length (1:30 or 2 hours in length on request).
*COVID-19: Please note that due to the pandemic, I will be providing sessions via the phone, Zoom or Skype, until there's enough safety for face-to-face sessions.
Between sessions, I invite you to keep a diary, and to record your dreams with the greatest care (illustrating them can be very enriching).
Writing down a few words about events that may have marked your daily life can also be very useful.
Grounded in Jungian, Embodied Imagination and Somatic approaches, my work is about weaving emotions, sensations, body and soul together. I make room for feelings and needs that have been dismissed or denigrated. This is how we get back in touch with the felt sense of belonging to the community.
A session begins by gathering the associations that come to you about the different elements of the dream. Each image becomes an opportunity to experience the world of the soul, its storms, passions, sufferings, and also its treasures and beauty.
Freedom to be, this is what the images invite us to.
If you're interested in working together and re-connect with yourSelf, please feel free to email me at
contact[@]carnetsdereves[dot]eu
______________
Cancellation policy
If you need to change the date of your session —or to cancel it—, I would appreciate it if you would respect the 24 hours deadline.
This timing shall not apply in the event of emergency.
______________
Please, feel free to book a 30-minute meeting —free of charge— to get to know each other and see if we can work together.
*COVID-19: please note that due the pandemic, I will be providing virtual sessions via Zoom, Skype or the telephone
Healthcare practitioners
Your dreams as a way to take care of yourSelf
Taking care of others requires that we also take care of ourselves in order to relieve tension, prevent burnout or compassion fatigue, or to take some time to discover new practices or to renew them.
Dreamwork, a present you offer to your future, professional or personal.
Dreamwork

Meeting with oneSelf

---
Feminine • Masculine
Yin & Yang, looking for balance between the two forces of the Universe
Shadow
The encounter with the scattered and tender bits of our soul
Contact
Please, don't hesitate to contact me should you have any questions
This is to recommend Michele Le Clech to you.
I worked with Michele for several months while dealing with depression and trauma. She was very present, compassionate, insightful. She was able to help me access the feelings behind the images in the dreams, and after each session I felt better and more connected to the world.
I recommend her very highly.

— Dr. Steve Parker
---
I am grateful for the time Michele makes available to tend to my dreams.  She is a warm invitation to open doors to the self, to see that which may have been hidden or not understood. I have always known dreams have meaning — it is a treasure to know what the messages reveal about myself and how they enhance my understanding of my life and who I am. I look forward to my next adventure with her

❤️

— A.
I decided to work individually with Michele as one of her clients.
That decision was based on my observation of her expertise working with dreams which includes: her therapeutic compassion in working with her clients, unbiased openness regarding the dreamers personal symbols, an astute approach to exploring the individual's dream images, expert and intuitive guidance for the client to arrive at their own awareness regarding their personal dream.
Even though Michele is not working in her mother tongue she is fluent in English, grasping subtleties and nuances easily.
She is a patient listener and she inspires others to consider possibilities they had not thought of before. Her natural skills of empathy, acceptance, understanding, and discernment make each encounter as a client full of respect.

— C.
---